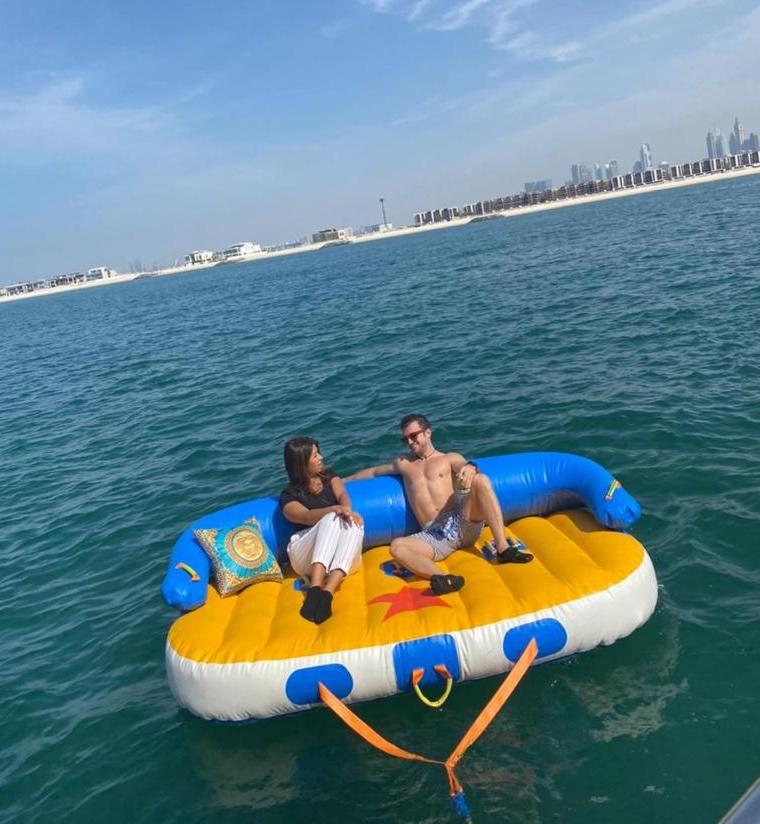 Hi entrepreneur friends!
As some of you already know, Plutus Financial Protection is associated with Neptune Yachts & Water Sports Rental www.neptuneyachts.ae
Last week I decided to have a business meeting on our new toy for water sports, directly from BigDaddy yacht, which is Neptune's 90ft yacht used for charter activities.
Why I am showing you this?
Simply, in nowadays economy you cannot continue to do things traditionally. Doing something different is the key.
I could have had a meeting in a coffee shop or in an office, but maybe would not have had the same scenic impact and would not have generated the same level of connection.
At Plutus, we became expert to find alternative ways to the conventional ones. For this reason, we always offer a TAILORED consulting service and we give to our clients company setup solution that they really need and/or that they aspire to.
Do not hesitate to book your free consultation, and discover how YOU can open the business of your dreams and live the entrepreneur lifestyle.. in Dubai.
You can find the contact form also on: https://www.plutusfinancialprotection.com/open-your-business-in-dubai/